Vanilla prices not so sweet for Valley bakers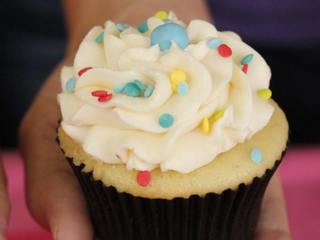 PHOENIX, Ariz. - The world's most popular treat flavor may be harder to find at your local sweets shop.
Bakeries across the Valley are dealing with a spike in vanilla extract prices, thanks to increased demand and crop failures in Madagascar – the largest producer.
Eight months into business, Jennifer Sillaway, co-owner of Totally Baked Cupcakes in Phoenix, tells ABC15 her vanilla prices have gone up 50 percent. Most of the goodies in her shop use the natural flavoring.
"I don't want to, right out of the gate, just say – I'm going to raise my prices another two bucks," she said.
Instead, Sillaway is scaling back production on one of her most popular cakes -- gluten-free vanilla -- and baking it on an at-request basis.
According to Cook's Flavoring Company, one of the largest vanilla extract producers, prices for cured Madagascar vanilla beans could hit $600 per kilo by the end of the year. Last year, prices hit record highs at $425 per kilo. The government is working with outside groups to prevent crop thefts, improve the quality and better the lives of farmers.