Police: Naked man dances in front of crowd at Waste Management Open in Scottsdale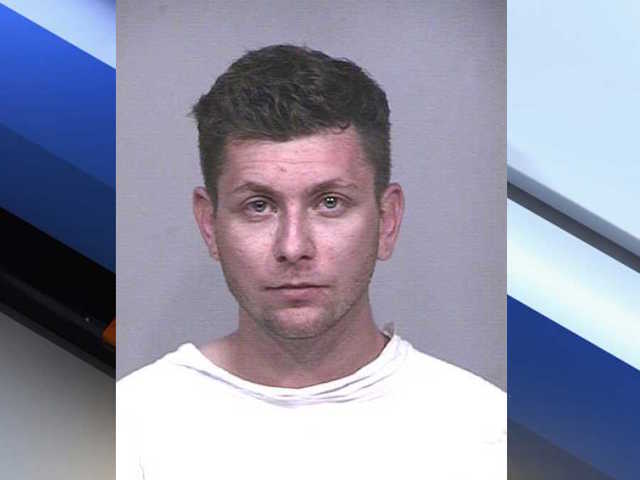 SCOTTSDALE, AZ - A 24-year-old man is facing multiple charges after he allegedly stripped off his clothes and ran onto the green at the Waste Management Phoenix Open Wednesday afternoon.
Only at the #PhoenixOpen (or maybe Happy Gilmore) do you see a streaker at a golf tournament. #yep #bucknaked pic.twitter.com/EZNFFZpwgH

— Jason Snavely (@JasonSnavely) January 31, 2018
According to authorities, around 3 p.m. Adam Stalmach "removed his clothing" and ran onto the green at the 17th hole at TPC Scottsdale near Greenway Hayden Loop and Frank Lloyd Wright Boulevard.
Stalmach, completely naked, continued to dance in front of the audience for several minutes before he was detained by security and later arrested by Scottsdale Police, officials said.
Stalmach appeared to be intoxicated and was arrested and charged with indecent exposure and two counts of disorderly conduct.