PD: Shoeprints match man in Glendale 'drywall burglaries' case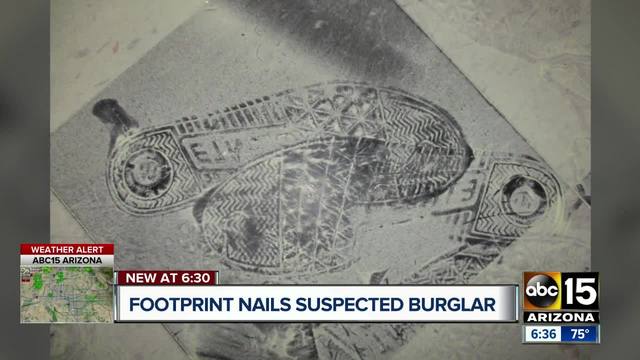 GLENDALE, AZ - Shoeprints and surveillance video have reportedly tied a man to multiple burglaries in Glendale.
Glendale police report that on January 2, they arrested 26-year-old Christopher Allen Gorman in connection with five burglaries at four small businesses in Glendale.
Police say in each instance Gorman entered the business through the drywall leaving behind footprints. He was also caught on video on November 5 at a smoke shop near 75th and Glendale avenues.
Police say shoe impressions from Gorman matched the footprints found at each of the burglary locations.
Gorman was released from prison in June of 2016 after serving 18 months for burglary.
He's now been charged with five counts of burglary and criminal damage.