PHOENIX, AZ — Meet Raja, the Phoenix Zoo's new Sumatran tiger!
According to the zoo, the three-year-old weighs 312 pounds and is quite bigger than their previous tigers.
Raja was very calm on the trip to Phoenix and "appears to have adjusted to his new surroundings quickly," zoo staff said.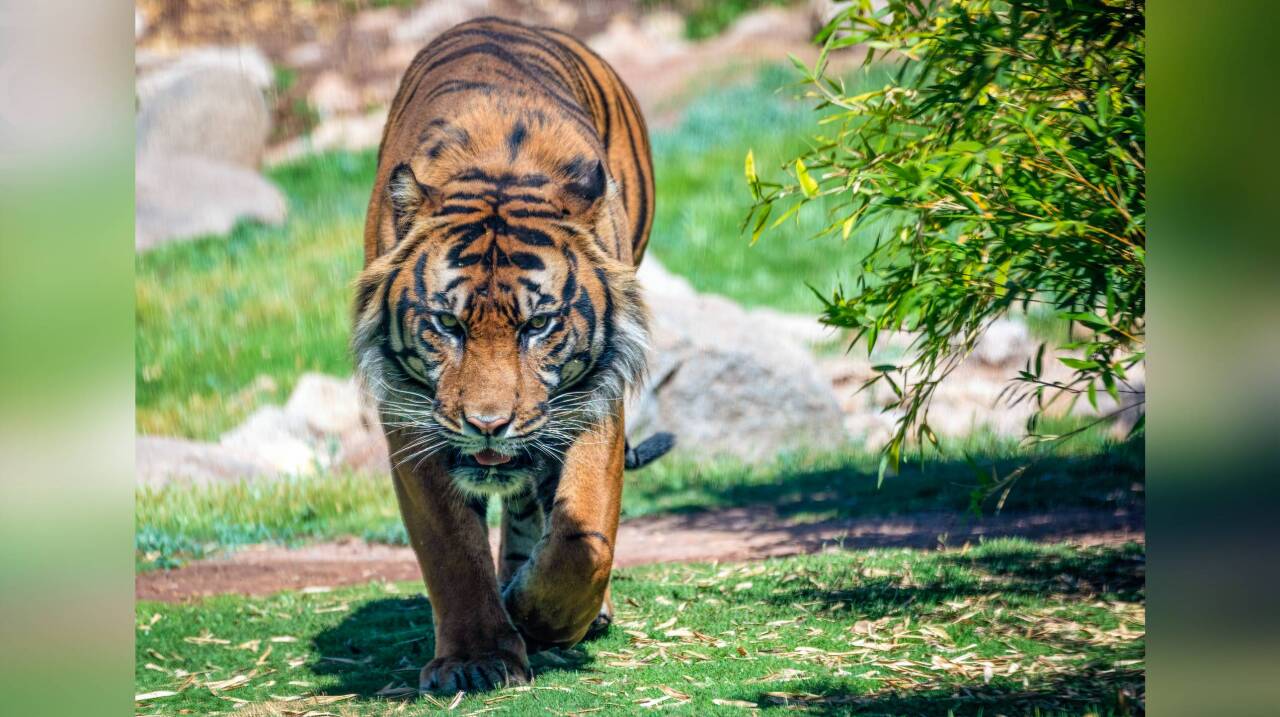 The young tiger comes from the Point Defiance Zoo and Aquarium in Washington. Needless to say, Raja is getting used to the new habitat and the Arizona dry heat.
According to the zoo, the best time to see Raja is during the summer mornings.
IF YOU GO

Location: 455 North Galvin Parkway
Hours till May 31: Monday- Sunday [9 a.m. – 5 p.m.]
Member early entry at 8 a.m.
ANOTHER NEWCOMER
Meet Wgasa, the Phoenix Zoo's new orangutan! The 16-year-old male Bornean orangutan came from the Henry Doorly Zoo in Nebraska.
Wgasa arrived at the Phoenix Zoo at the end of April and has been "getting acquainted with his new companion, Rayma." zoo staff said.