Former Arizona Cardinals kicker Jay Feely apologized for a photo he posted via Twitter on Saturday featuring him holding a gun while standing in between his daughter and her prom date.
"Wishing my beautiful daughter and her date a great time at prom #BadBoys," Feely tweeted along with the photo, which was a reference to a scene from the movie "Bad Boys 2."
On Sunday morning, Feely posted a follow-up tweet noting the photo was "obviously intended to be a joke" and said he takes gun safety seriously.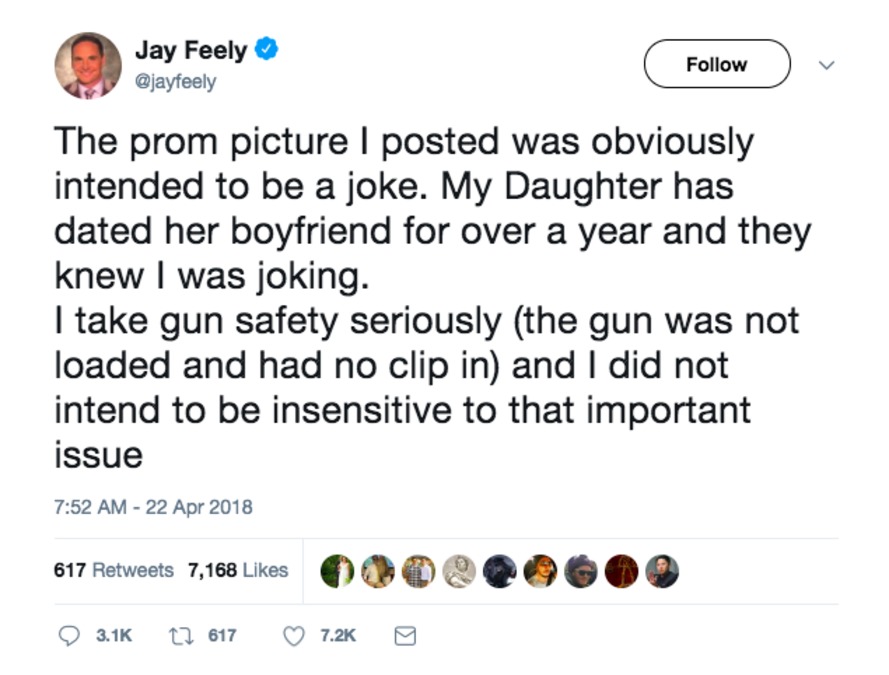 The 41-year-old Feely played 14 years in the NFL, including four seasons with the Cardinals from 2010-13. He is currently a football analyst at CBS Sports.