GIGGLES! 10-year-old lights up while using wheelchair accessible swing for first time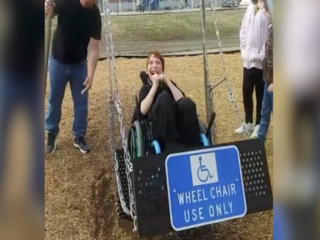 PHOENIX - Turn your sound all the way up! 10-year-old Seth Allen lights up while using this new wheelchair accessible swing at a park in Arkansas for the first time. Beaming mom, Trish Allen, shared the video on her Facebook page adding how glad she is to have this unique platform toy in their community.
Watch the video above for your daily dose of good news!