APACHE JUNCTION, AZ — Cold feet? An heirloom left behind? Memories purposely thrown out? Something else? No matter what the circumstances are, Apache Junction Police Department is looking to get a found wedding dress back to its owner.
The department said a boxed-up wedding dress and photo were recently found in a Fry's parking lot.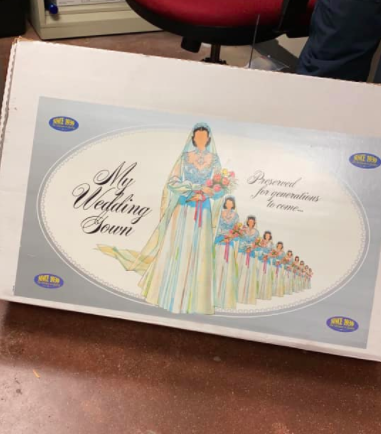 "We're not sure if the dress was lost, stolen or abandoned but we would really like to get it back to its owner," the department said in a Facebook post Thursday.
The department said they are able to keep the dress in their possession until Oct. 1, per policy, but they'd like to get the dress back where it belongs.
For now, police are asking the community to share the story and help them determine where it belongs. They're also having a little fun on social media, coming up with theories about what happened to the dress.