Police: Phoenix teen reported as kidnapped now believed to have left home willingly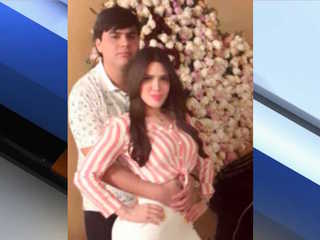 PHOENIX - Authorities say a teenage girl who was initially reported to have been kidnapped from her west Phoenix home is now believed to be a runaway.
On July 13, Rosa America Garcia-Acosta, 17, was seen by at least one family member leaving her home near 75th Avenue and Camelback Road.
According to officials, one of Garcia-Acosta's siblings heard her screaming and then saw a gray SUV pulling away from their home.
It's believed Garcia-Acosta was involved in a "controlling" relationship with 24-year-old Luis Fernando Morales, authorities said.
Police said they believe the pair is on the way to Mexico.
Update:
On Thursday, investigators said they determined that Garcia-Acosta willingly left her home with her boyfriend. She has contacted her family but is refusing to disclose her location. She is also refusing to talk to officers.
As a result of the recent findings, Garcia-Acosta is no longer believed to have been kidnapped and is being reported as a runaway juvenile. However, the investigation remains ongoing.