How Phoenix's city planning, development safeguards against terror attack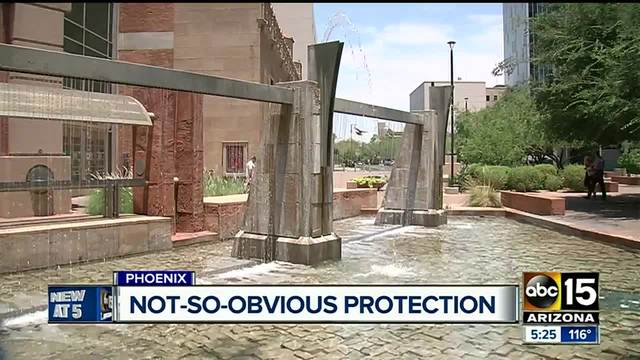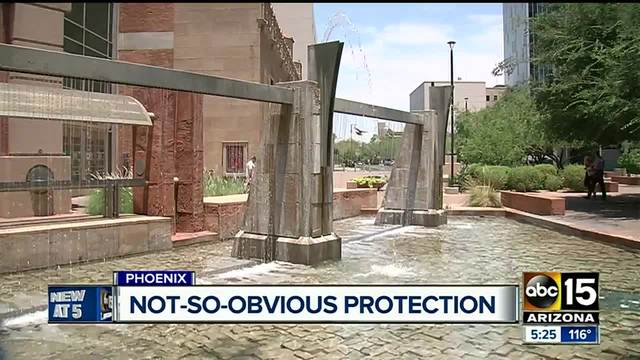 PHOENIX - You may have heard the term, "everything isn't always what it seems." When it comes to protecting Phoenix residents on the streets of downtown, you may be surprised to see what's around you that can save your life.
"You can still build safety in and have a pleasing experience in a walkable environment," says Brian Cassidy, President of CCBG Architects.
Over the past five years, Cassidy's business has been incorporating safety elements into future building designs.
On Sunday, another attack on a London street killed one person, and left about a dozen injured. A previous vehicle attack on Westminster Bridge injured 50 people, and left four people dead.
"The acts of terrorism are really forcing us to do higher level at the street level," Cassidy said.
You walk downtown and you'll see the abundance of protection in front of plenty of buildings -- many of them federal structures. The obvious are walls and barriers scattered in front of entrances, but there are also subtle ones at every corner.
Large concrete planters all throughout Cesar Chavez Memorial Plaza create obstacles for someone trying to drive a vehicle through. In front of Phoenix City Hall there are concrete barriers, planters, benches, and even a water fountain.
While they make the area inviting and welcoming, they serve another purpose and that is to keep you safe.
A large wall spanning the length of the federal courthouse on Van Buren and 1st Avenue boasts decorative barriers, benches, large concrete flower pots, and even trees; all elements that would make it difficult for a vehicle to try to run right through.
Some Phoenix residents never even considered that the things they see every day are there to help protect them.
Shiree Young has worked at the Wells Fargo next to city hall for the last year, never once considering that those decorative barriers are there for her protection.
"Never, never before the recent happenings. I wouldn't have had a clue," Young said. "I always sit right there, or over there really close to those barriers. I didn't know that they're there for my protection."
As she looked around downtown, Young pointed out all the extra barriers she simply had never noticed before.
Cassidy is quick to point out that while Phoenix isn't immune to such an attack, street designs are becoming more innovative in protecting the public.
He says Phoenix also doesn't have the types of layouts that London does. Phoenix lacks the large open sidewalks, the many tourists, and the hundreds if not thousands of people that utilize those sidewalks to get around. London also has a higher density of people than the downtown Phoenix area, he says.
Regardless, Phoenix is staying ahead of the game.