Hiker dies while on Echo Canyon Trail at Camelback Mountain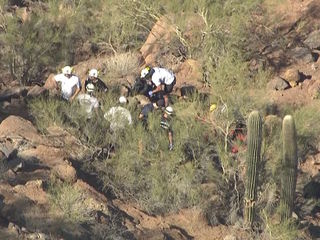 PHOENIX - The Phoenix Fire Department says an adult male died while on the Echo Canyon trail on Camelback mountain.
Firefighters say the man suffered a medical condition that stopped his heart.
The incident happened just before noon Thursday.
Firefighters attempted to resuscitate the man but were unsuccessful.