Excessive heat in Phoenix affecting flights to, from Sky Harbor Airport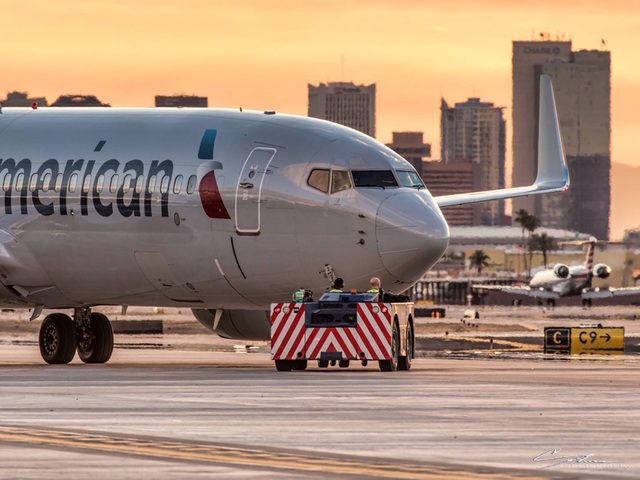 PHOENIX - Heads up, travelers! If you're planning on escaping the hot weather this week, the excessive heat may affect your schedule.

On Monday afternoon, American Airlines said 50 flights have had to be canceled on Monday and Tuesday due to the dangerously hot temperatures.
The heat is impacting regional American Airlines flights, operated by Mesa Airlines and SkyWest Airlines.
"As we all know from living here in phoenix, there's warm, then there's hot. Warm is ok, hot is a problem," said Mike Hampshire, an aviation instructor at Arizona State University.
He says while planes should operate without issue at higher temperatures, the thinner air makes it tougher for planes to generate lift during takeoff.
"In hot air you just have to go faster to get as many air molecules to move at the same speed. In addition, your engine performance is reduced, because it's not sucking in nice cold air to provide thrust," he said.
Hampshire says there are multiple concerns as temperatures soar. Not only does it make it tougher for planes to take off, but it could create a big problem if the plane experiences other issues.
"The airplane itself will fly there's absolutely no problem at all, but what you're concerned about is if you have a problem. So for instance, let's say you had an engine failure after takeoff on a day like today, you might not have enough clearance for the obstacles to be safe. So, better off to cancel the flight."
According to American Airlines, the maximum operating temperature for each aircraft is based on manufacturer data:
• Airbus: 127 degrees
• Boeing: 126 degrees
• Bombardier CRJ regional aircraft: 118 degrees
Seven flights on Monday -- all between Tucson and Phoenix -- and 43 more regional flights on Tuesday have so far been canceled due to the weather. See the full list of Tuesday's canceled flights below.
Ron Car, a retired American Airlines pilot and professor at Embry Riddle Aeronautics, says the reason flights are canceled in extreme heat is because four things have to work together to get a plane off the ground:
Temperature
Airport elevation
Weight of the plane
Runway length
Car explains that when the temperature is too high, it affects the altitude density. For example, 117 degrees outside makes the altitude seem like 5,300 feet as opposed to 1,100 feet.
He says when that happens, the plane's engine can't compress as much air and it takes longer to build speed. If a flight is full and the plane is heavy with people and cargo, takeoff may not happen. Car says it's basic science worth keeping in mind as you plan other summer travel.
American Airlines is waiving fees for customers who want to change their travel plans. To make changes, contact American Airlines' reservations center at 1-800-433-7300.

Reminder: Before heading to the airport, check your flight's status on the American Airlines' app or online.