Authorities have ordered additional evacuations for a brush fire near Yarnell, an Arizona community where a June 2013 blaze killed 19 members of an elite firefighting crew.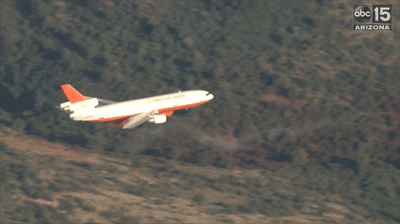 About 30 homes in the Peeples Valley area were evacuated Thursday afternoon as authorities fear the fire might make its way down to Highway 89.

An additional 200-300 people have already been evacuated.
The fire is approximately 1,200 acres and moving quickly, Arizona Bureau of Land Management spokeswoman Dolores Garcia said.
Fire officials are making progress extinguishing it, and have it about 10 percent contained, according to an update on Thursday morning. However, three outbuildings were burned and one communication building tied to one of the towers was also burned. No houses have been burned, but approximately 300 residents have been evacuated.
LIVE VIDEO: Fire officials give update on #TenderfootFire near #Yarnell: https://t.co/uBj4kyhViJ #abc15 pic.twitter.com/Kh8PEX5XRQ

— ABC15 Arizona (@abc15) June 9, 2016
The Red Cross opened an evacuation center at Yavapai College at 1100 E. Sheldon Street for Yarnell evacuees. Animal Disaster Services is on site for smaller pets, but larger animals can be taken to the Prescott Rodeo Grounds at 840 E. Rodeo Dr. in Prescott.
State Route 89 is closed in the area between mileposts 275 and 282.
Power was knocked out to the town of Yarnell on Wednesday due to the fire, but APS worked throughout the night to get power restored to about half of the town. Damaged poles will be fixed once the affected areas are safe.
Fire crews from Wickenburg, Congress and Yarnell, the U.S Forest Service and Yavapai County Sheriff's Office responded to the blaze, which started on a dirt road that leads from Yarnell to Old Stagecoach Road. The cause of the fire is also under investigation.
No injuries have been reported, YCSO said.
Here's a quick update for active fires and weather expected today across northern Arizona. #azwx #azfire pic.twitter.com/cYwIKOzrPy

— NWS Flagstaff (@NWSFlagstaff) June 9, 2016
Yavapai County officials note that this fire is burning on the east side of Yarnell, whereas the 2013 Yarnell Hill Wildfire burned on the west side.
Anyone with questions is asked to call the phone bank that has been set up at 928-442-5103.
CLOSURE: SR 89 will close in both directions from MP 282 to MP 275 due to the #TenderfootFire. No estimate to open the roadway. #AZTraffic

— Arizona DOT (@ArizonaDOT) June 9, 2016
Thursday afternoon, FEMA authorized the use of federal funds to help fight the fire.
RELATED: In-depth wildfire coverage, mapping, 360º video and more