A random passerby in downtown Los Angeles is lucky to be alive after he was pushed in front of a truck by a random person on the street Wednesday.
In the surveillance video, acquired by Los Angeles ABC station KABC, a man is seen sitting on a bench by the sidewalk. He jumps toward one woman and startles her, before sitting back down.
But as the next passerby, a man in a suit, walks past, the man jumps off the bench and shoves him into the street right as a box truck is pulling up. The truck manages to slam on the brakes to avoid running over the man lying in the street, but he's still caught under the front wheel.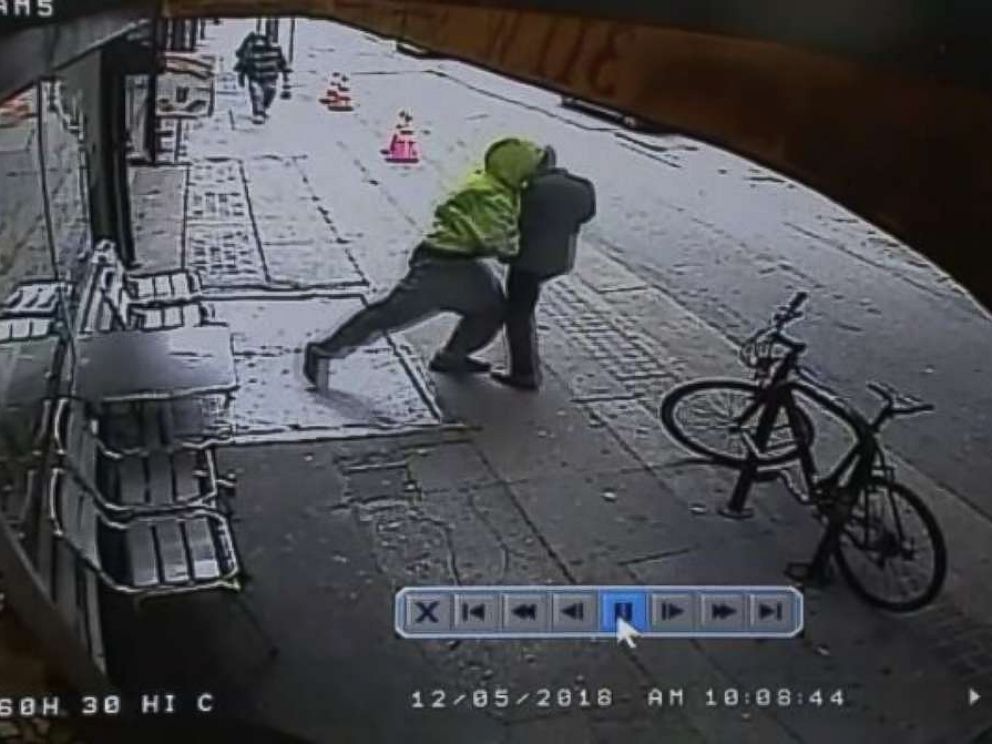 The suspect calmly picks up something off the street and walks away.
The video shows the truck driver get out of the cab and attempt to help the injured man as several onlookers also rush to help.
The man remains in the hospital in critical condition with a collapsed lung and multiple broken bones, according to KABC. His injuries are not considered life-threatening.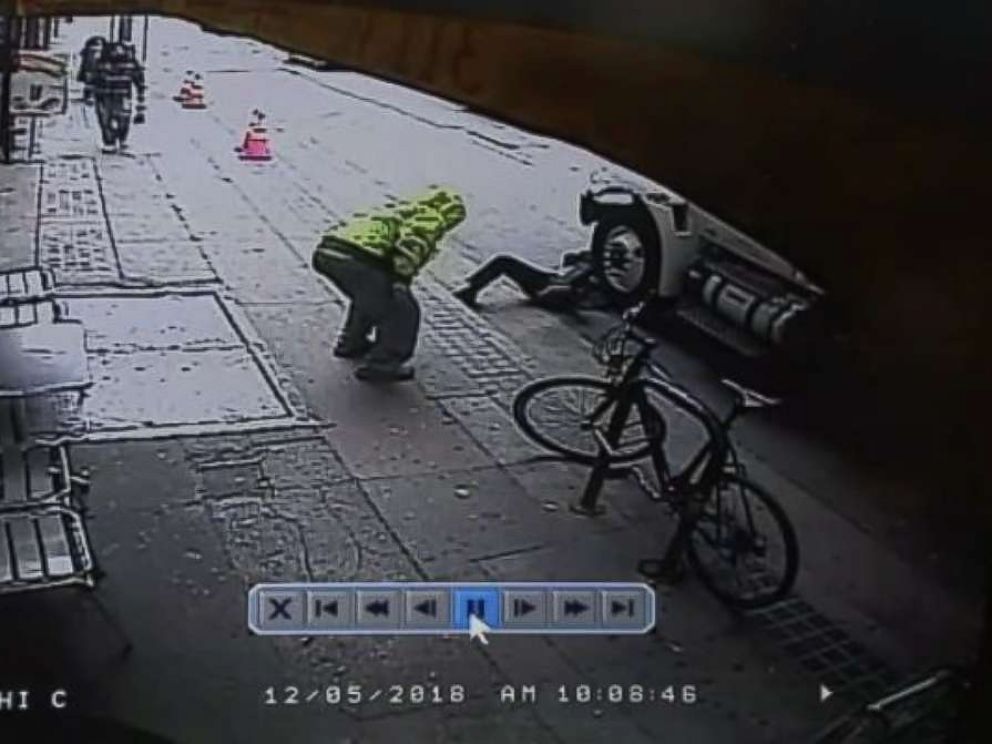 The suspect was arrested just hours after the incident. The Los Angeles Police Department thanked KABC and the Los Angeles Fire Department after a firefighter saw the video and detained the suspect Wednesday evening.
"It was definitely the bright neon rain jacket and the baggy pants, and just the demeanor the guy had," firefighter Austen Johnson told KABC.
"We followed him a couple blocks and made notification to LAPD," Fire Station 9 Capt. Raymond Robles said. "I am happy [he was arrested]. I hope the gentleman he pushed has a speedy recovery and for the individual that did push him, hopefully he can do a little soul searching on what he did was wrong, and keep him off the street from hurting anybody else."
The suspect is expected to be charged with attempted murder, according to KABC.