Old Time Crime: Unsolved double murder at Bumble Bee campsite in 2003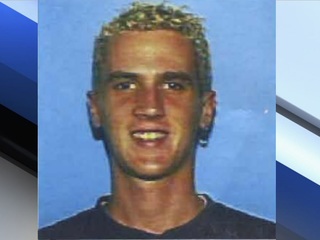 BUMBLE BEE, AZ - It was Friday, October 17, 2003, when 20-year-old Brandon Rumbaugh and his girlfriend Lisa Gurrieri, 19, took an overnight trip to a campsite near Bumble Bee, Arizona to lay out under the stars and celebrate their 1-year dating anniversary.
When Brandon did not show up for work the next day, the families became concerned and headed out there to search for the couple.
The couple was found dead together in the bed of the truck
It was Sunday afternoon when three family friends located the white Ford F-150 pickup truck they had borrowed from Lisa's mother. The couple was found dead together in the bed of the truck. The friends went to the Sunset Point rest area and contacted authorities
The medical examiner would later determine that each was shot multiple times in the head. Whoever shot and killed the couple escaped into the 90-thousand acres of national forest land.
"They were great kids and great together"
Family members spoke of the two as "the perfect couple," saying "they were great kids and great together."
Lisa was an employee at Salt River Project and a member of her church band, while Brandon worked as a fitness trainer in Mesa.  
For a week the Yavapai County Sheriff's office looked for an investigative lead. After finding a person of interest, they said he cooperated fully with investigators and was not a suspect in the case. 
The crime remains a mystery. A $10,000 reward is being offered for information leading to the arrest of the suspect(s). If you have any information regarding this crime, please contact Yavapai Silent Witness at 1-800-932-3232.