A burger joint with a knack for over-the-top burger creations has plans to open a third restaurant in the Valley.
Rehab Burger Therapy will open its first restaurant in Phoenix (it has two others in Tempe and Scottsdale) near 16th Street and Bethany Home Road, Wiley Arnett, one of the concept's founders, confirmed to ABC15 in an email.
The announcement was also made on Rehab Burger Therapy's social media accounts.
It will be in the former space of Garage Wine & Tap, which closed Feb. 19.
"For those wondering, the guys who bought our space are awesome and plan on turning The Garage into a different concept, so you aren't losing out on a fun place to be, and you may still see some familiar faces!" the bar said in a Facebook post that day.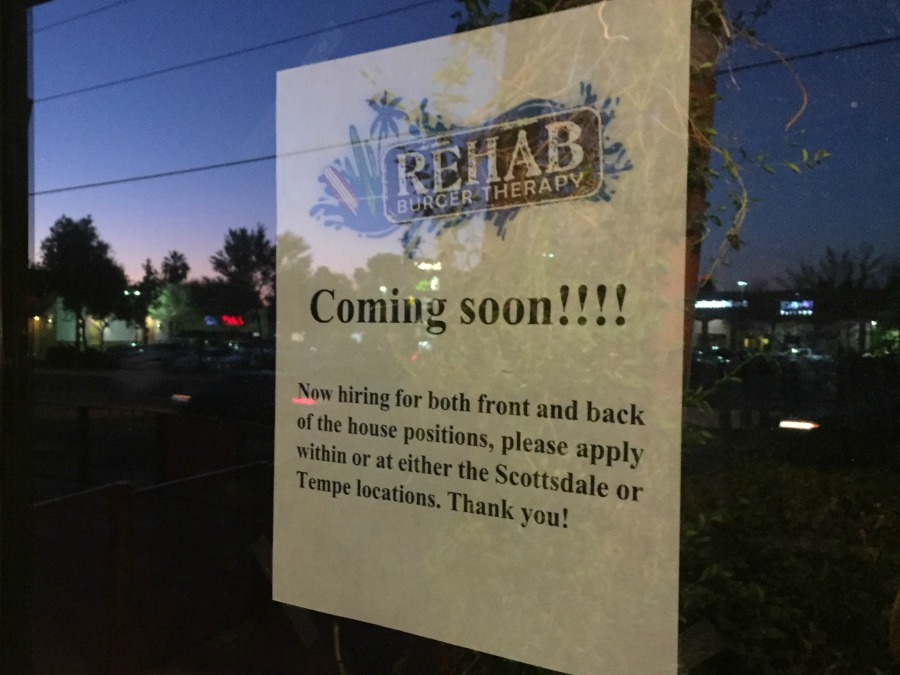 Arnett said construction has already begun, but it is too early to set a specific date. The team is waiting for some equipment to be delivered and to secure necessary permits.
Optimistically, he said, they could open within three to five weeks.
A "coming soon" sign posted to the door said front and back-of-house positions are available and directed people to apply at the restaurant's locations in Scottsdale and Tempe.
IF YOU GO:
Rehab Burger Therapy - Phoenix (not open yet)
1534 E Bethany Home Rd Phoenix, Arizona 85014
http://rehabburgertherapy.com/