'American Idol' contestants: Where Are They Now?
With the seventeenth season set to begin, we decided to take a look at American Idol's past winners and contestants and see what they've been up to since the show
Kelly Clarkson. Ruben Studdard. Carrie Underwood. Chris Daughtry. Jordin Sparks.

With the sixteen season set to begin -- or the debut season on ABC -- we decided to take a look at American Idol's past winners and contestants and see what they've been up to since the show.
Kelly Clarkson: The original American Idol, Clarkson won the first season of the reality-singing competition in 2002. In the years since, Clarkson starred in the movie, "From Justin to Kelly," has had 11 "Top 10" hits, including "Stronger (What Doesn't Kill You), "My Life Would Suck Without You," and her American Idol single, "A Moment Like This." She's released six albums, plus a Christmas album. She married Brandon Blackstock in 2013 and has two children. In 2017, she released her latest album, "Meaning Of Life." She has also been tapped as a judge on another TV singing show.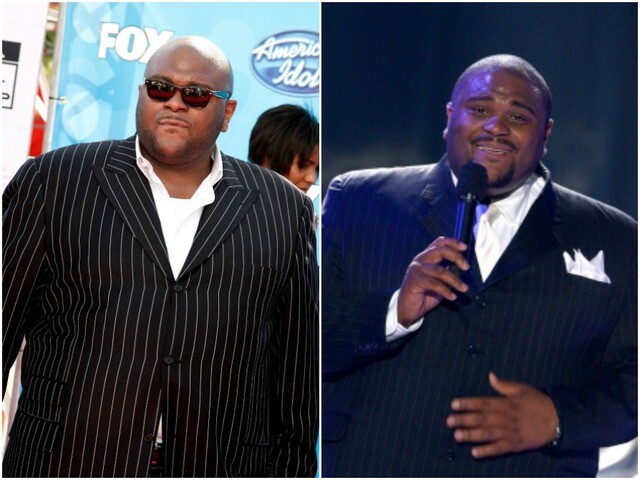 Ruben Studdard: Ruben won the second season of American Idol, defeating Clay Aiken. Since the show, he has released six studio albums spanning R&B, gospel and pop. He received a Grammy nomination in 2013 for "Best Male R&B Vocal Performance" for his song, "Superstar." In March 2018, he released his latest album, "Ruben Sings Luther," and a tour schedule.
Fantasia Barrino: Now known as Fantasia, she won the third season of American Idol. In the year's after, Fantasia has released multiple albums, performed in Broadway's "The Color Purple" and "After Midnight," and had a reality TV show on VH1. She's received 12 Grammy nominations and won "Best Female R&B Vocal Performance" for "Bittersweet" in 2010. She's also dealt with some personal struggle including a suicide attempt, and the loss of her nephew in early 2018.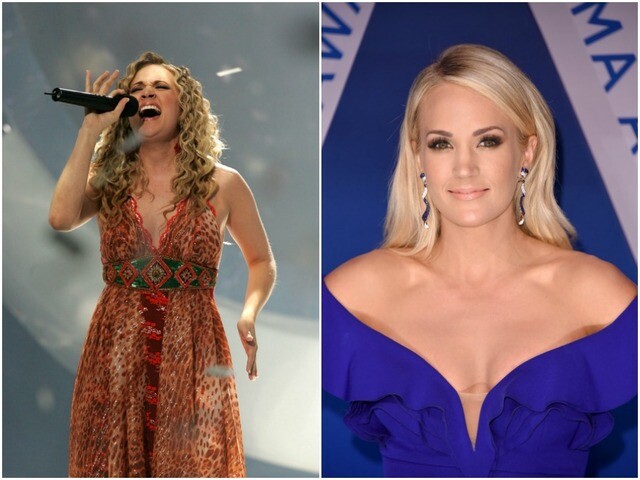 Carrie Underwood: The winner of season four of American Idol, Carrie Underwood is one of the show's most successful winners. She's released at least five studio albums, including "Some Hearts," "Carnival Ride," and "Storyteller." She's had four top 10 hits, including "Inside Your Heaven," and "I'll Stand By You." She's won seven Grammys and received 14 nominations. She's co-hosted the CMAs alongside Brad Paisley for 10 years. In 2018, she released a single, "The Champion." She's married to Mike Fisher, a professional hockey player for the Nashville Predators. They have one child together.
Taylor Hicks: Hicks won season five of American Idol, defeating Katharine McPhee. He went on to release a handful of albums but was ultimately dropped by his label after the AI win, according to media reports. In 2017, he released his most recent single, "Six Strings & Diamond Rings." He went to Broadway for a time, playing "Teen Angel" in Grease. According to local reports, he's also ventured into the restaurant business in Alabama.
Jordin Sparks: The Arizona native captivated audiences and won season six of American Idol, becoming the youngest winner at the time. She's gone on to perform on Broadway in "In The Heights" and in TV and movies, most notably the remake of Sparkle. She has also continued to be a big supporter of the Arizona Cardinals, even singing the National Anthem at the University of Phoenix Stadium. She secretly married her boyfriend in 2017, according to People , and is pregnant with their first child.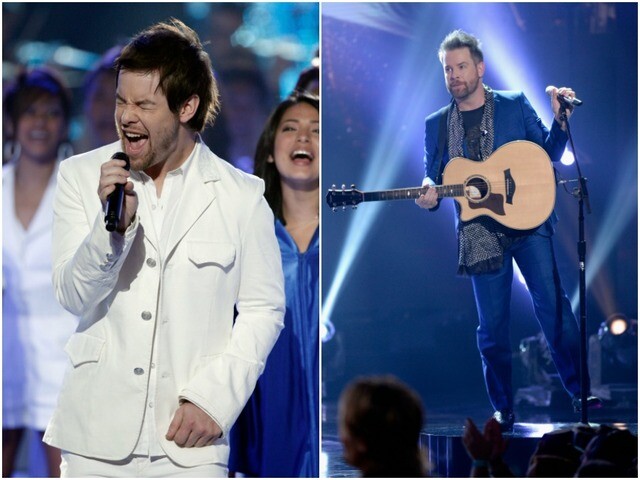 David Cook: The American rock singer defeated David Archuleta to win season seven of American Idol in 2008. That same year, he released a self-titled album with his two singles, "The Time of My Life" and "Light On." He has released a few other albums since then, most recently an EP titled "Chromance" in 2018. In February 2018, Billboard reported that Cook would perform in Broadway's Tony Award-winning musical, Kinky Boots.
Kris Allen: The guitar-playing singer, Kris Allen, won season eight of American Idol. After his Idol win, Allen released his 14-song, self-titled album in 2009. In 2012, he released his second album, "Thank you Camellia." He released two more albums in 2014 and 2016. According to Billboard, Allen has had 7 songs on the "Hot 10" chart, including "No Boundaries," "Heartless" and "Live Like We're Dying." Allen has remained active on social media, sharing photos of his family. He is also campaigning to be named Leukemia & Lymphoma Society's "Man of the Year."
Lee DeWyze: Singer Lee DeWyze won season nine of American Idol, the same season that Ellen DeGeneres was a judge. After winning, he released his album, "Live It Up." According to Variety , DeWyze has had 30 songs featured in TV shows and commercials. Earlier in 2018, he released his latest album, Paranoia.
Scotty McCreery: The deep-voiced country singer won American Idol's tenth season in 2011. That same year, he released his debut album, "Clear As Day," followed by a Christmas album, "Christmas with Scotty McCreery." In 2012, Scotty won "Best New Artist" at the American Country Music Awards. In March 2018, McCreery, who is newly engaged, will release his fourth album, "Seasons Change." On it, is his first No. 1 single, "Five More Minutes." According to a news release, McCreery co-wrote all 11 songs on his upcoming album.
Phillip Phillips: The Georgia-singer won the 11th season of American Idol, defeating Jessica Sanchez. His debut song, "Home," was released in 2012. The following year, he released his album, "The World From The Side of the Moon." In 2014, he released is next album, "Behind The Light." In 2015, the singer sued 19 Entertainment, the show's producer, over his contract, which was reportedly settled in 2017, the same year the American Idol reboot was announced.

His latest album, "Collateral," was released in January 2018 and he is currently on his "Magnetic" tour.
Candice Glover: The South Carolina-native won American Idol's twelfth season in 2013. Her coronation song, "I am Beautiful," was released the same year. In 2014, Glover released her debut album, "Music Speaks." She went on to perform in "Home For the Holidays" on Broadway. According to a March update on her website, Glover said she's recorded the first single for her second album, and plans to record the music video in Houston, Texas. She's also announced that she's enrolled in a "performing arts school" in Georgia.
Caleb Johnson: The North Carolina-native won season thirteen of American Idol. His debut album, Testify, was released on Aug. 12, 2014. Two years later, Johnson released two more singles, "Holding On" and "Hanging with the Band," and an EP, "Born From Southern Ground."
Nick Fradiani: Fradiani, born in Connecticut and who won American Idol's fourteenth season, released his debut album, "Hurricane" in August 2016. The next year, he released a six-song EP, "Where We Left Off." That same year, according to Billboard , he split with his record label, Big Machine Records. Fradiani is still performing at venues around the country and doing press interviews, according to his social media.
Trent Harmon: Harmon won the "Farewell" season of American Idol — season 15 — in 2016. That same year, he released a self-titled EP. In 2017, he released a single, "You Got 'Em All." According to his website , the Mississippi-native has a select number of shows booked through March.
Haley Reinhart: Haley came in third place on American Idol's tenth seating, sending Lauren Alaina and Scotty McCreery to compete in the finals. Since the show, she's released three albums and toured at venues across the country. Her albums include "Listen Up!", "Better" and, most recently, "What's That Sound?" Her rendition of "Can't Help Falling In Love" was featured in an Extra gum commercial.
Clay Aiken: The nerdy-looking school teacher was the runner-up of season two, losing to Ruben Studdard. After American Idol, Aiken released his album, "Measure of a Man." He followed with four more albums, plus a Christmas album. He was a contestant on NBC's "The Apprentice," starred in Monty Python's Spamalot on Broadway, and ran for public office in North Carolina. He did not win.
Diana DeGarmo: The runner-up of season 3 (Fantasia's season) is married to Ace Young, who was a contestant on American Idol's fifth season. Since the show, she's released a number of albums and EPs, most recently "GEMINI, Vol. 1" in 2017. She's also gone on to perform on Broadway and off-Broadway shows including "Hair," "Brooklyn: The Musical," and "Oz." She also scored a recurring role on the TV show, "The Young and the Restless."
Katharine McPhee: Katharine McPhee was the runner-up on season five of American Idol (Taylor Hicks' won). She released her self-titled debut album in 2007 with her hit, "Over It." She's released some more music over the years but also found success in Hollywood. She had a role in the movie, "The House Bunny," and starred in the NBC TV show, "Smash," before it was canceled. Following that, she had a recurring role in another TV show, "Scorpion." She is set to make her Broadway debut in "Waitress."
Kellie Pickler: At 19 years old, the North Carolina native auditioned and secured a spot on American Idol's fifth season. While she did not win, Pickler has released four albums including her debut, "Small Town Girl," in 2006. Some of her hits include "I Wonder" and "Red High Heels." She competed on ABC's "Dancing With The Stars" and won the coveted Mirror Ball Trophy with dancing partner Derek Hough in 2013. She's currently a co-host on a daytime talk show, "Pickler and Ben."
Jennifer Hudson: She did not win American Idol's season three, but Jennifer Hudson found immense success after the show as a singer, actress and activist. In 2008, her self-titled debut album was released, followed by "I Remember Me" in 2011 and her third, "JHUD" in 2014. She also has had to deal with heartbreaking tragedy. In 2008, three family members were murdered in Chicago. She told ABC, the birth of her son helped her through it. She earned an Oscar and Golden Globe for her role as Effie in "Dreamgirls." She also starred in "The Color Purple" on Broadway.
Bo Bice: The long-haired rocker, Bo Bice, was the runner-up on Carrie Underwood's American Idol season. Bo has continued to produce music in the years after the show. His debut album, "The Real Thing," was released in 2005. He released another album, "See The Light," in 2007, and a third, "3," in 2010. His fourth, "New Soul Revival," was released in 2013. He also joined the band, Blood, Sweat and Tears.
Chris Daughtry: Quite possibly one of the more shocking eliminations of American Idol's fifth season. Still, the American rocker went on to form his band, Daughtry, and has released four albums, two number one hits, and received four Grammy nominations. His most recent album, "It's Not Over….The Hits So Far," was released in 2016.
David Archuleta: At 16 years old, Archuleta was a fan-favorite on American Idol's seventh season. He lost to David Cook on finale night. After the show, he released his single, "Crush." That same year he released a self-titled album. He's won a few "Teen Choice Awards" including "New Breakout Artist" at the time. In 2012, he served as a missionary for The Church of Latter-Day Saints for two years in Santiago, Chile. In 2017, he released two EPs and another album, "Postcards in the Sky." According to his website , he has more than a dozen shows scheduled for Spring 2018.
Justin Guarini: You probably remember Justin as the guy with the curly afro and the first runner-up on American Idol. He went on to star alongside winner Kelly Clarkson in the movie, "From Justin to Kelly." (It has a 10% rating on Rotten Tomatoes, in case you were curious). Since American Idol, Justin has appeared in Broadway shows, including Wicked, American Idiot, and Romeo and Juliet. His self-titled album was released in 2002. He released a second album, "Stranger Things Have Happened," in 2005. Recently, you've likely heard Guarini sing as "Lil Sweet" in the Dr. Pepper commercials.
Tamyra Gray: When Tamyra Gray was eliminated on season one of American Idol, the judges were visibly upset. Simon Cowell's face was stoic and disappointed, while Paula Abdul had her face in her hands. Since the show, Tamyra released an album and scored a couple roles in Hollywood and Broadway. She was in the movie "Rachel Getting Married." She also played Mimi in the Broadway musical, "Rent." In early 2018, it was announced that Gray was cast in the revival of "Once On This Island."
Adam Lambert: Lambert rocked the American Idol stage with his powerful vocals on season 8, but it was not enough to win against Kris Allen. Despite not winning the show, Lambert found a lot of success in the industry. His post-Idol album, "For Your Entertainment," was released in 2009. He's released at least four more albums, and an EP since. He also scored a role on Fox's "Glee." In 2017, he released a new single. In 2017, he toured with Queen across North America (they're touring internationally currently).
Lauren Alaina: The country singer was the runner-up against Scotty McCreery on season 10 of American Idol. She released her debut album, "Wildflower," in 2011. Six years later, her sophmore album, "Road Less Traveled," was released, the same name as her hit single. She won the CMT Music award for "Breakthrough Video of the Year" at the 2017 awards. She was also nominated for CMT Social Superstar and Female Video of the Year. She is currently touring on Cole Swindell's "Reason To Drink" tour.