PHOENIX — It sounds like the start of a joke: a comedian is opening a bar.
Well, comedian Rick Bronson isn't just opening a bar, he is opening a boozy ice cream parlor, coffee shop, and speakeasy-style cocktail lounge at High Street, the dining and retail complex north of the Loop 101 in Phoenix.
All three concepts will take over the former "Tea2Go" space, which closed in December 2017, according to a spokesperson for the concepts and a spokesperson for High Street.
Bronson also owns a comedy club at High Street, and has clubs in Minnesota and Edmonton, Alberta, Canada.
"The Stir and Gin and Reel is unlike anything in the North Phoenix [or] North Scottsdale area," Bronson said in a news release announcing the projects. "I take great pride in creating concepts with environments that encourage the spirit of human connection as it once existed and that people long for today."
Here is what we know about each.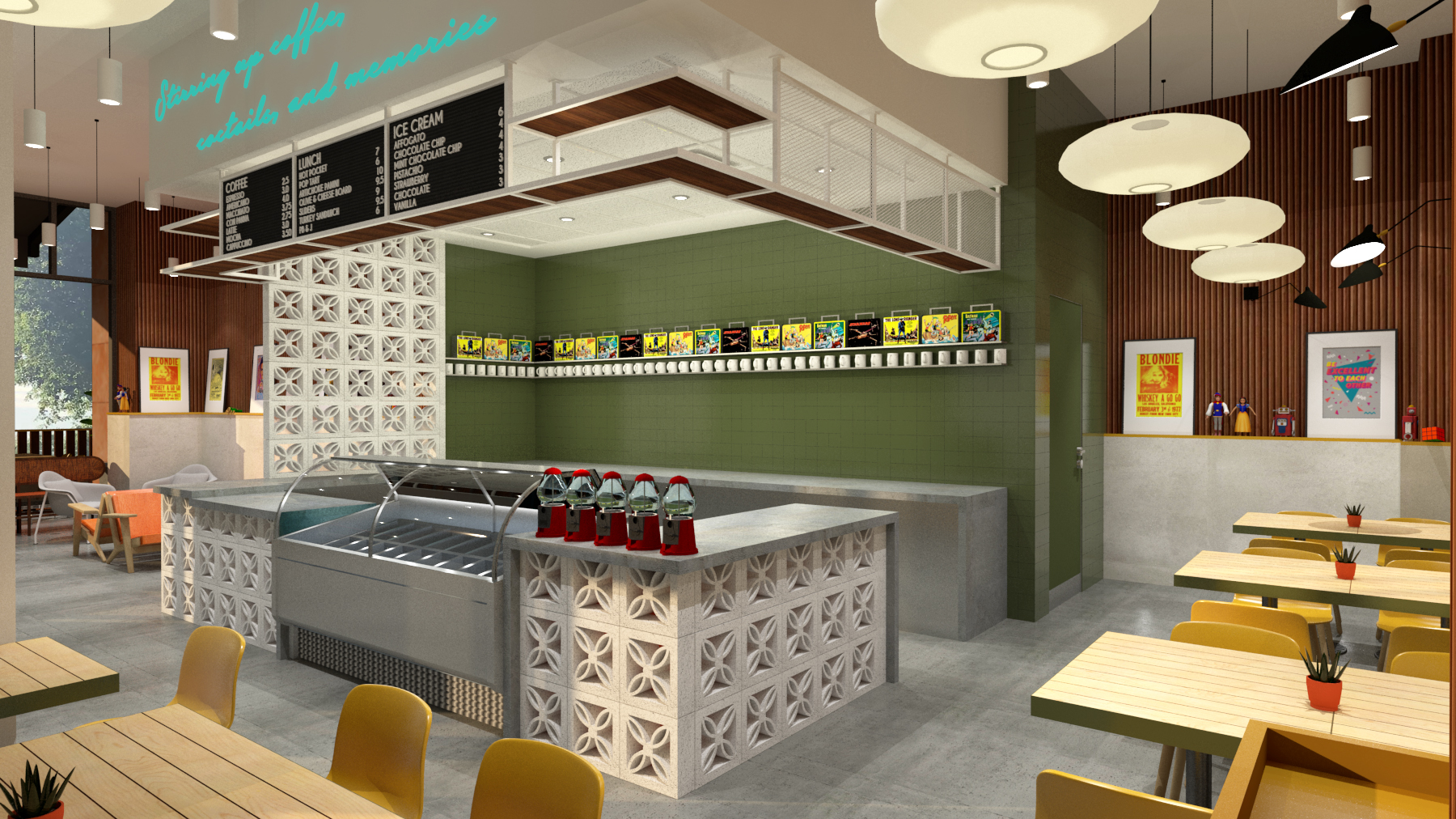 THE STIR COFFEE BAR
According to the release, The Stir will have both hot and cold alcoholic and non-alcoholic coffee drinks for people to sip on, as well as breakfast and lunch items, homemade pop tarts and other baked goods. It will also have ice cream, ice cream cocktails, and alcoholic milkshakes.
Here is a sampling of the alcoholic drinks that will be on the menu, according to the release.

Kick in the Pants: cold brew coffee, Mr. Black's Cold Brew liquor, Hamilton 151 Overproof rum, Mexican coke, and cream.
The Siciliano: cold brew coffee, Carpano Antica Sweet Vermouth, Amaro Averna, simple syrup, and club soda.
The Anatolia Cafe: hot coffee, Hennessy VS Cognac, Luxardo Cherry Liqueur, cinnamon syrup, whipped cream.
Coffee Old Fashioned: double shot of espresso, Bulleit bourbon or rye whiskey, simple syrup, and Peychaud's bitters.
Cookie Milkshake: coffee ice cream, Bailey's Irish Cream, chocolate chip cookies and cream.
The "coffee milkshake" is alcohol-free and made with cold brew coffee, vanilla ice cream, and chocolate syrup.
A couple dishes that will be featured on the menu are:

BLLT sandwich: bacon, lettuce, tomato, and turkey)
Avocado Torta: shredded lettuce, tomato, sliced avocado, Chipotle mayo, cheese, black bean spread.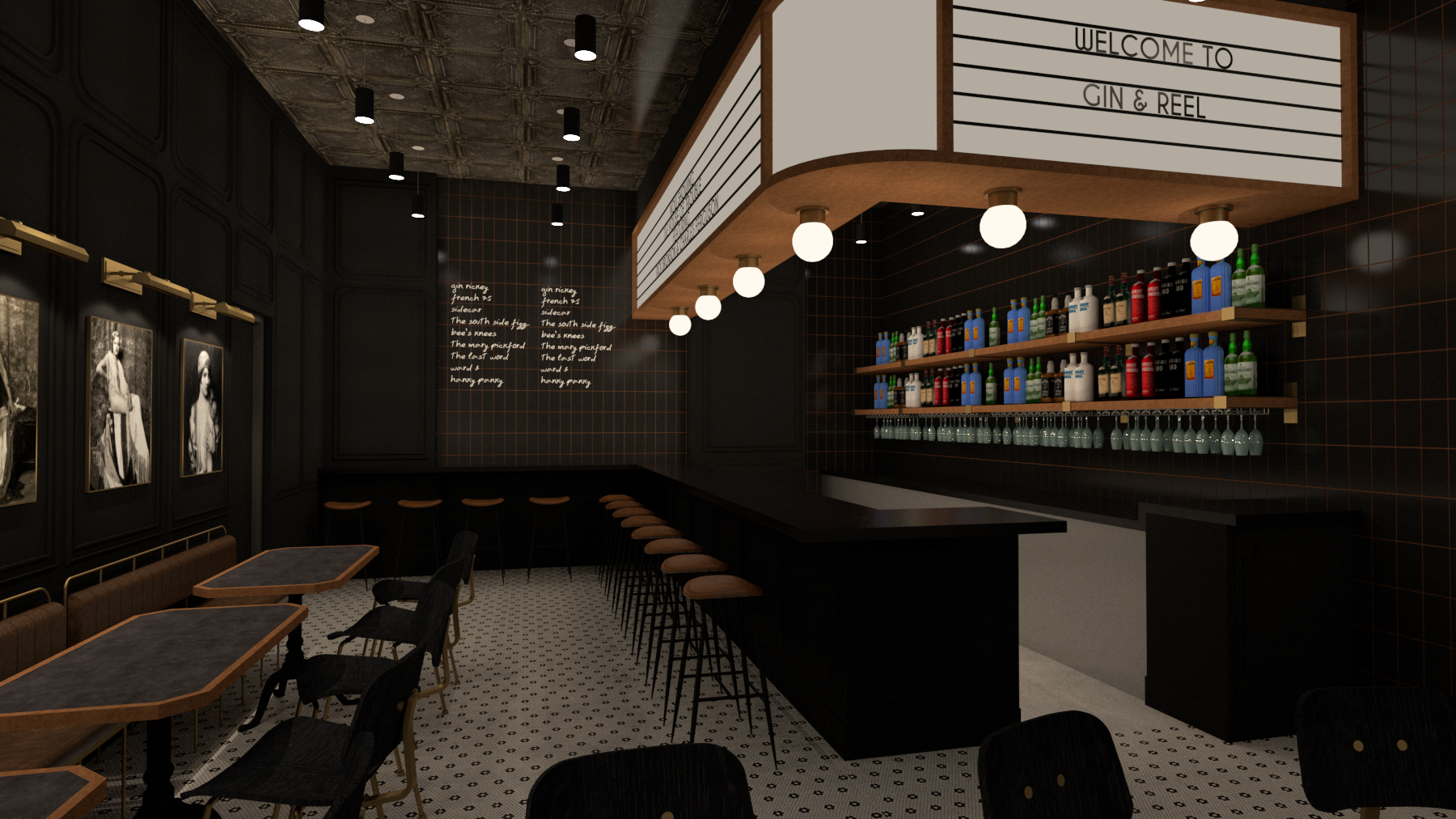 GIN AND REEL
The "secret" entrance to the "old Hollywood"-style cocktail bar will be located in the back of the coffee shop, according to the release. Directors chairs will replace bar stools and, at least according to early concept renderings, an old movie marquee will welcome guests into the bar.
Plans also include vintage projectors, a rotating selection of black-and-white films, and "old school images of red carpet affairs," according to the release.
The bar's cocktail menu will focus on classic cocktails: Manhattan, Sazerac, Gimlet, Vesper, and Corpse Reviver.
People will be able to nosh on deviled eggs, lobster canapes, stuffed mushrooms, or a caprese salad.
Construction is scheduled to begin this month with an opening anticipated for September, the release said.