PD: Woman struck and killed by vehicle in Tempe identified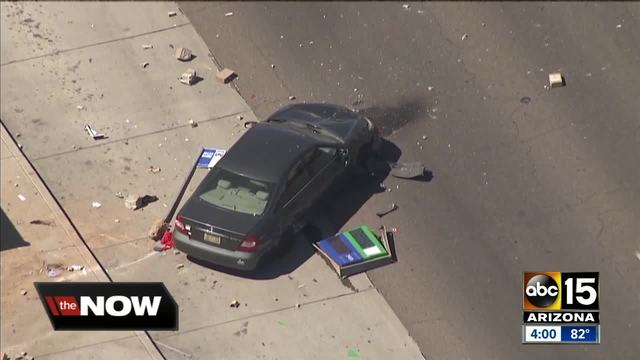 TEMPE, AZ - A 52-year-old woman has died after she was struck by a vehicle near a bus stop on Monday morning.
Tempe police say the victim has been identified as Penny L. Brown.
The incident happened at 11:30 a.m. in the area of Priest Drive and Baseline Road.
According to police, as officers arrived at the scene, they learned that a male driver had lost control of his vehicle and struck Brown, who was standing near the bus stop on the south side of Baseline.
Following the collision, Brown was taken to the hospital with what were believed to be life-threatening injuries, police said.
As Brown was receiving treatment, police learned that her injuries appeared to not be life-threatening and she was going to be admitted to the hospital for observation.
Soon after, Brown went into cardiac arrest and was pronounced dead at the hospital.
Police say the driver was not impaired at the time of the collision and the cause of the accident is ongoing.
The driver remained on scene following the crash and was cooperative with the investigation, police said.