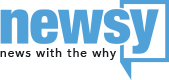 abc15.com
National News Partner
Princeton And Harvard Are The Best Colleges In The Nation ... Again
Princeton and Harvard are still at the head of the class when it comes to the best colleges in the nation.
At least, that's according to the 2017 rankings list from U.S. News & World Report.
Princeton scored the No. 1 spot again for the sixth straight year, and Harvard remained in second place.
SEE MORE: Major For-Profit College Shuts Its Doors
But there were some slight changes to the top five in this year's Best Colleges list.
The University of Chicago moved up a spot to tie with Yale for third place.
And Columbia and Stanford tied for the fifth-place spot on the list. No college ranked fourth.
The authors of this year's annual report included data from more than 1,800 colleges and universities across the country and ranked about 1,300 of them.
They considered graduation rates, faculty resources, financial strength, test scores of incoming students and other factors to determine where each school should fall in the rankings.
But U.S. News' chief data strategist told the New York Daily News "student outcomes" — like graduation and retention rates — carry the most weight.
It's really no surprise that the top half of the list has stayed pretty much the same for years now.
As The Washington Post points out, many of the data points taken into consideration only change slightly from year to year.
To see where your favorite university landed in the rankings this year, you can check out the full list on U.S. News & World Report's website.
---
Trending stories at Newsy.com