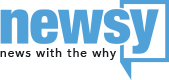 abc15.com
National News Partner
One Of Taylor Swift's 'Look' Videos Already Set A Record
Taylor Swift's lyric video for "Look What You Made Me Do" already set a record.
That version debuted last week and quickly gained 19 million views within its first 24 hours on YouTube — a record for the website.
The lyric video that held that record until now was The Chainsmokers and Coldplay's "Something Just Like This."
Swift debuted her official music video Sunday night at the MTV Video Music Awards. About 12 hours later, it already had over 17 million views on YouTube.
SEE MORE: Bill Nye Is Suing The Walt Disney Co.
To put that into context, the music video for Swift's previous hit "Bad Blood" took twice as long to get to 20 million views — a record at the time.
But Swift isn't just counting views. People were also paying to listen.
On the day of the track's commercial release, "Look" got almost 200,000 paid downloads.
Billboard reports the last song to reach 200,000 paid downloads over a week was Ed Sheeran's "Shape of You."
---
Trending stories at Newsy.com