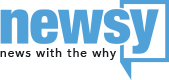 abc15.com
National News Partner
Michael Wolff's 'Fire And Fury' Is Flying Off The Shelves
Michael Wolff's controversial book about President Donald Trump and the White House has been flying off the shelves.
The publisher of "Fire and Fury: Inside the Trump White House" said it shipped 700,000 copies of the book in the first week and that it has 1.4 million hardcover copies on order.
The company said in a press release, "The book is already in its eleventh printing in less than one week of publication, with more printings scheduled."
SEE MORE: After 'Fire And Fury,' The President Is Talking About Libel Laws Again
Booksellers and libraries alike are scrambling to get their hands on those copies to meet the high demand.
One library director told the Chicago Tribune, "The last time I can remember something like this was probably 'Harry Potter.'"
And the author stands to make a lot of money from all this buzz. Bloomberg estimates Wolff could make $7.4 million or more when all is said and done.
---
Trending stories at Newsy.com