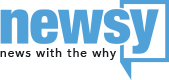 abc15.com
National News Partner
London's Mayor Remains Unfazed As Far-Right Protesters Call For Arrest
A group of far-right, pro-Trump and pro-Brexit protesters interrupted a speech by London Mayor Sadiq Khan — but he took it in stride.
The protesters are reportedly part of a newly formed group called the White Pendragons. They interrupted Khan's speech to the Fabian Society about gender equality.
One protester announced they were there to perform a citizen's arrest of the London mayor. That didn't pan out. Police escorted them out of the venue, and Khan poked fun at the whole thing.
SEE MORE: Trump Cancels Visit To London, Blames Obama For 'Bad' Embassy Deal
He said, "On the plus side, I wasn't served with a P45." That's a reference to an October speech by U.K. Prime Minister Theresa May in which a man rushed the stage to hand her a fake government pink slip dismissing her from her job.
Khan also said he was glad to be there despite the actions of "what some would call very stable geniuses" — a not-so-subtle jab at U.S. President Donald Trump, who tweeted recently that he's "a very stable genius."
---
Trending stories at Newsy.com