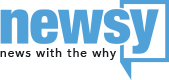 abc15.com
National News Partner
Keystone XL Pipeline Gets The Green Light From Nebraska Regulators
Regulators in Nebraska approved TransCanada Corporation's plan to run the Keystone XL pipeline route through the state — but with a caveat.
The Nebraska Public Service Commission announced its decision Monday. The five-person commission rejected TransCanada's preferred route and gave the OK to an alternative route that meets up with the existing pipeline farther north.
The commission wrote, "It is in the public interest for the pipelines to be in closer proximity to each other." The approval also notes the alternative route would have less impact on threatened and endangered species.
Two commissioners voted against approval.
One of them cited the effect on residents along the alternative route, noting, "These landowners will now have their land taken by [TransCanada] and they may not even be aware that they were in the path of the approved route."
Getting the commission's seal of approval was the last major regulatory roadblock facing the controversial project, which has been delayed for years.
SEE MORE: The Dakota Access Pipeline's Developer Is Suing Environmental Groups
The announcement comes just a few days after at least 210,000 gallons of oil leaked from the existing Keystone pipeline in South Dakota.
Critics argue that leak is even more proof that the proposed pipeline is dangerous.
But environmental concerns fall under federal jurisdiction, so the state commission wasn't allowed to consider pipeline safety or the risk of spills.
President Barack Obama rejected the project in 2015 due to environmental concerns. But President Donald Trump reversed that decision earlier this year and approved a federal permit for the pipeline.
---
Trending stories at Newsy.com