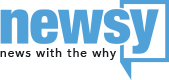 abc15.com
National News Partner
Italy's Election Pits An Unpopular Establishment Against Extremists
Italians go to vote Sunday, and they're choosing between previously rejected establishment voices or several rising populist, extremist movements.
The establishment side is represented by the ruling center-left Democratic Party, led by former Prime Minister Matteo Renzi. Renzi was the prime minister of Italy's most recent government, until he stepped down after losing a proposed constitutional reform referendum by a large margin.
Renzi's rivals include the populist Five-Star Movement, as well as a coalition of right-wing parties, including the far-right League party, which has been backed by neo-fascists. Both Five-Star and the League have campaigned on leaving the eurozone and cracking down on immigration — and the League's leader has called for migrants to be cleansed from the streets.
SEE MORE: United Kingdom Seeking A New Security Deal With The European Union
No party is expected to win a majority of votes, so a coalition government could be necessary.
That opens the door for former Prime Minister Silvio Berlusconi, who's center-right Forward Italy party is part of the right-wing alliance. Berlusconi is barred from holding office for another year due to a criminal conviction, but he's seeking to re-establish himself as a political power-broker — it's an open secret Berlusconi could switch sides and ally with Renzi depending on how the vote turns out.
The Five-Star Movement is expected to gain the most seats in Parliament. It's rejected coalition agreements in the past, but the party's leader recently told investors it might ally with other parties if the election produces no clear winner.
---
Trending stories at Newsy.com