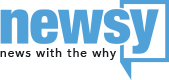 abc15.com
National News Partner
Chelsea Manning Files To Run For US Senate In Maryland
Chelsea Manning has filed to run for U.S. Senate to represent Maryland.
Manning became a household name after being convicted in 2013 for leaking classified information, including material related to U.S. war activity in the Middle East. It was one of the largest such leaks in U.S. history. Manning was sentenced to 35 years in prison. Last year, then-President Obama commuted her sentence, and she was released.
SEE MORE: Examining The Line Between Whistleblowing And Leaking
Manning is running against two-term incumbent Democrat Ben Cardin. She also filed to run as a Democrat.
---
Trending stories at Newsy.com