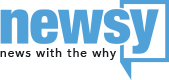 abc15.com
National News Partner
A New Report Fuels Rumors Of Amazon's Venture Into Prescription Drugs
After tackling fashion, food and television, Amazon seems to be homing in on another market: prescription drugs.
The St. Louis Post-Dispatch reports Amazon has received approval for wholesale pharmacy licenses in at least 12 states. An expert told the paper the news "strengthens our conviction on [Amazon's] likely entry into the drug supply chain," but it's not yet clear how.
The pharmacy licenses vary by state, which could make the idea of selling prescription drugs a little complicated. But some people still speculate Amazon could partner with existing wholesale pharmacy companies or even install pharmacies in its newly acquired Whole Foods grocery stores.
SEE MORE: Amazon Wants To Enter Your Home When You're Not There
Amazon says these are just "rumors and speculation," but the reports already caused the stock prices for both CVS and Walgreens to drop.
On the same day as the Post-Dispatch's report, the Wall Street Journal reported that CVS Health made a proposal to buy Aetna for up to around $66 billion.
---
Trending stories at Newsy.com